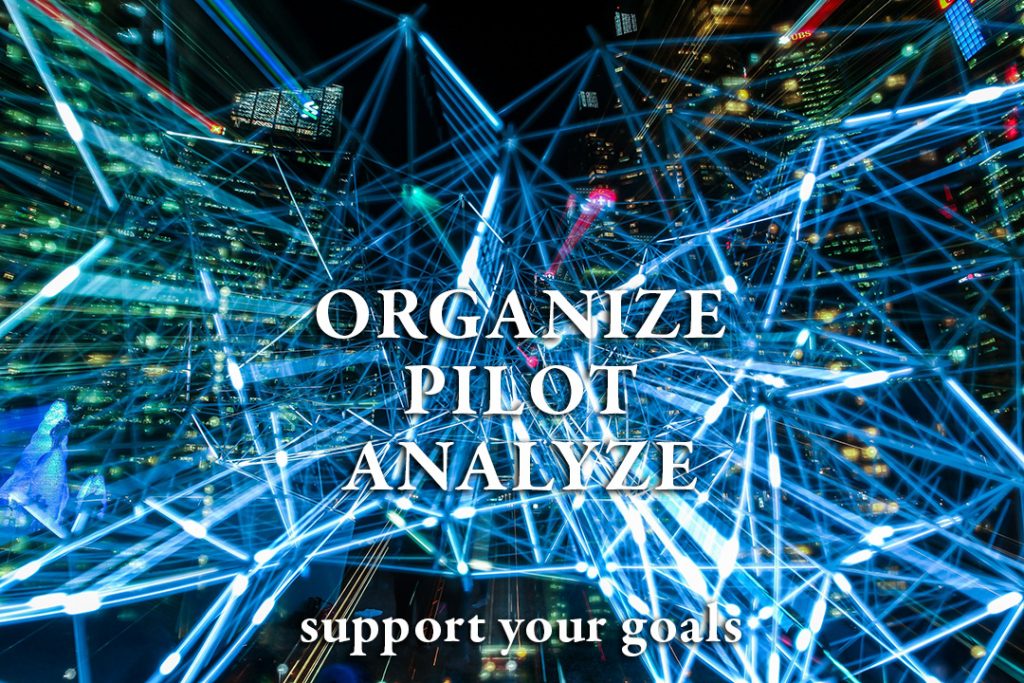 Knowing how to choose the right time to deliver the right message is an integral part of a good communication strategy.
Focus on the WHEN!
※ Our experience confirms that a message delivered in resonance with an implying calendar for the target is experienced in a positive way and delivers broader associated values.
※ Our customers are regularly focused on the choice of technique or means of communication implemented. Yet the relevance of a good strategy depends on the match between the message to be delivered and the ability to listen to the recipients. In fact, the alchemy that must be established depends on choosing the right time with the right channel conveying the message and the beautiful form optimizing the impact.
Planning is controlling all the variables
※ When L'atelier cortical makes a strategic recommendation, the time constraint is considered based on your requests, trends in practices to which filters of availability and deadlines are added. The trend of "doing everything urgently" is the daily practice of consulting agency activities, so we try to mix planning compatibilities with safety margins in order, when necessary, to fully support you in short-term opportunities, see, super short.
※ Taking time for check point of the management of deadlines does not mean giving up the responsiveness of opportunities. Take the example of advertisements in the press. The deadlines for the submission of files follow a closing schedule. By anticipating the campaign themes of the year, by preparing standard models, all that remains is to adapt to the format (ad surface) of each medium. You have the opportunity to benefit from a looping or closing rate etc (even if we prefered early bird rate!) …. L'atelier cortical's infographics studio quickly finalizes from existing elements that were designed long before and coordinates checks / validations with support management.
Annual calendar
When we talk to you about the calendar involving the target, it obviously depends on the context of the relationship with your brand.
※ You are a B2B player, major events (trade shows, etc.) are planned months or even years in advance. Request L'atelier cortical as early as possible, and your return on investment will be all the more important because together we will have locked the best approaches for your brand.
※ For B2C player, the calendar of events and celebrations for the general public are a source of programming for the dissemination of your messages.
Here is a non-exhaustive list of highlights in a french year to anticipate and fix your calendar, your planning of commercial and communication actions:
> January 1: New Year's Day
> from January 1 to 31: the new year's wishes
> January 6: epiphany / theophany
> January 26: Republic Day of India
> Chinese New Year (variable depending on the calendar)
> February 14: Valentine's Day
> the carnival period (from February to March)
> March 1: the day of the compliment
> 1st Sunday of March: Grandmothers Day
> March 8: International Women's Day
> March 17: St. Patrick's Day
> Spring equinox: March 20 or 21, Holi festival of colors (India)
> the change to daylight saving time (variable date in March)
> April 1: good humor and fake news
> April 15: feast of secretaries and assistants
> May 1: Labor Day (and lily of the valley!)
> May 5: International Day of the Midwife
> May 8: Victory Day (1945)
> May 9: Europe Day
> May 22: abolition of slavery Martinique
> May 27: abolition of Guadeloupe slavery
> May 28: neighbors' parties
> Mother's Day: last Sunday in May
> June 21: start of summer, The Music Day
> Father's Day: 3rd Sunday in June
> June 24: Québec National Day, St. John's Day
> July-August: summer and beach tours
> July 4: Republic Day / Independence day of USA
> July 14: France National Day
> August 15: Independence Day India / Assumption
> October 1: International Seniors Day
> the change to winter time (variable date in October)
> October 31: Halloween
> November 1: All Saints Day
> November 11: Armistice Day 1918
> Celebration of Lights in India, Diwali: early November
> 4th Thursday in November: Thanksgiving in the USA
> Black friday: generally the last Friday in November
> December 20: Reunion Island Freedom Day
> December 24: Christmas Eve
> December 25: Christmas
> December 26: Saint-Étienne (celebrated in Alsace french region, Poland)
> December 31: New Year's Eve